Estero Purchase Protocols & Other Details


THE PURCHASE PROCESS  

Overview - 

here

How to purchase our investment property(s) - what you do & what we do - 

here

Closing the purchase/sale - checks and balances -

here

 
 AVOIDING A BAD INVESTMENT
DISCLAIMERS & QUALIFICATION
Our properties are not offers to the public. Amongst other qualifications, read about application of the NZ Financial Markets Authority and US Securities Laws as they apply to our investment products and to investors - 

here


 
---
Let's begin by differentiating what we do from thousands of other US real estate companies by saying we don't actually sell investment properties, we sell Return on Investment (ROI) with a twist - and simply use 'property(s)' as the means to deliver the ROI.
Put more succinctly, the ROI % we agree with you will determine the price of the properties not the other way round.
Furthermore, because of the particular corporate structure we use, you'll find we've eliminated most of the typical property investment risks without sacrificing high yield. As such, right now we'll say our investment offer is by far the best deal in town- please let us explain why.
 
How to purchase - what you do, what we do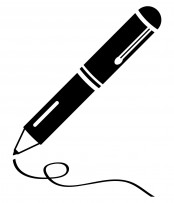 1. Choose one of our investment plans based on:
(a) How much you have to invest (min USD $150K)
(b) Your preference for single family homes, apartments or a commercial space
(c) The ROI % you require
2. Sign the docs, deposit your funds into trust.
The contract will commence as soon as you have signed our Investment Agreement and paid your Investment Sum into our US Attorneys trust account.
* Your investment cash remains safe in the US Attorney's trust account until we have compliant properties (as defined in the Agreement) ready to transfer to you.
**We'll pay you interest on your investment sum while it is in the Attorneys trust account for some of our bigger projects that can take us a few months to get ready. 
 
3. Go fishing or play golf while we get busy!
What we do
Upon signing:- We (Estero) will use our own capital to buy land (if we don't already own it) and fully construct the property(s) specified in the Investment Agreement. At their completion we will place tenants in 1-2 year (or longer) lease agreements, engage professional, experienced property managers and arrange a fixed low interest non-recourse bank loan over the property(s)
Form a Special Purpose Entity (SPE):- For each Investment Agreement, we will incorporate a new US LLC (Newco) to own the property(s) and at completion you will purchase the Newco rather than the property(s) themselves. If you are investing via a syndicate, the purchasing entity will be a Limited Partnership (LP) and the LP shall purchase Newco.
Our profit & costs:- we build our costs and profit into the overall sale price of the property(s) we sell.
Completing the purchase -  the checks and balances 
Certifications:- Your Investment Sum will remain in the Attorneys trust account until Newco's income is certified by a US registered CPA and the closing Attorney has confirmed Newco has clear title to the property(s) and the required bank loan in place.
Following such certifications, and assuming they meet the requirements of the Investment Agreement, we will transfer ownership of Newco to you inclusive of all its properties,etc


AVOIDING A BAD INVESTMENT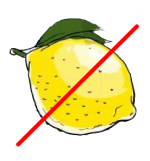 Particularly with our apartment and commercial projects, it's almost impossible for you (or us) to make a bad investment via two of the key elements that make up our investment package.
THE CONTRACT ITSELF: You are purchasing our investment property(s) conditional on their actual net income and this amount is then capitalized to determine the purchase price. You are therefore spared the often 

risky

and time consuming process of local market research to try and reconcile appraised values, typical rents, taxes, management, insurances, loan repayments (assuming you qualify) etc to eventually project a return on your investment (ROI)



THE BANK LOAN: We arrange the bank loan and by'default', the bank will do nearly all your property due diligence for you (and us). 


How the 'default' protection works:
Firstly we use our own capital (not yours) to buy land and fully fund all construction

Secondly, we must successfully arrange a low interest bank loan over the properties we have built, as it would be impossible to deliver you a 15-20% ROI on the property(s) without leverage via a bank loan. 

Thirdly, the banks/lenders are very, very careful which properties they lend on because they are giving us non-recourse (no personal guarantee) loans and therefore ONLY HAVE THE PROPERTY(s) FOR SECURITY. 
 

Therefore the bank provide you with a:
Market Price Guarantee: Loans are only offered according to the banks own independent valuations. This avoids the possibility of an inflated property value for sale and/or that we obtain an artificially high LTV loan.

Good Area & Outlook Guarantee: If we build or buy in the wrong area, for example an area the bank assesses to be in economic decline, our loan application will either be turned down or the terms will be such that we cannot deliver the promised ROI to you, therefore we have no deal

Building Code & Occupancy Guarantee: If we do not meet all the relevant building codes and pass all inspections, we will not obtain CO's (certificates of occupancy) for the properties. And without CO's we cannot place tenants and without tenants in 90-100% of the apartments the bank will not close the loan, therefore we have no deal

DSCR & Property(s) Income Guarantee: The bank requires a DSCR (debt service coverage ratio) of at least 1.25 or better before placing the loan. This ensures that   a) the properties really are earning money and   b) there is plenty of free board to cover loan costs with actual income.

Property Manager Background Check: The bank will perform a very thorough background check on the Property Managers before loan approval is given. In addition to looking carefully at their money handling protocols, they will run a criminal background check on all personnel who have access to the money. This significantly lessens the chance that the property management company will steal from you via fraudulent claims for vacancy and/or maintenance repairs which occurs more than it should.

Clear Property Title & Ownership Guarantee: The bank use their own title attorneys to ensure Newco has clear title to each property and each property has paid title insurance (this also guarantees title). Therefore when you purchase Newco you can be sure Newco owns the properties completely unencumbered except for the agreed bank loan.
 

Finally, here's a real curiosity for you to think about

If we offered you two similar projects, one with a 20% ROI and the other with a 15% ROI which would normally be the safer investment?

Intuitively most of us would say the 15% project as higher return normally equals higher risk, but not for our projects...

Remember the higher returns we offer you on bigger projects are only because we are borrowing on better terms from the bank and the only reason the bank give us better terms is because the perceive the risk (on that particular project) to be lower, therefore the higher ROI's for you also mean lower risk ...as far as the bank is concerned




 
DISCLAIMERS & QUALIFICATIONS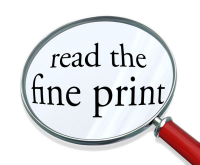 Due Diligence:- Nothing within this document constitutes legal, tax, or financial advice. Prospective Investors should seek their own professional advice on the consequences of investing. No representation is made that any further information will be given, other than is required by law. Furthermore, the information contained within this document is not comprehensive and is selective. This information and/or further documents we provide do not contain all the information that a prospective Investor may require to evaluate a decision to invest and the risks associated with that investment. In making a decision to invest, prospective Investors must rely on their own examination of the information contained within this document as well as all other information as they may consider relevant.
NZ Securities Laws:- The investment products described within this document do not constitute an offer of securities to the public or an advertisement for any such public offer in New Zealand nor in any other country.
Before the company (Estero LLC) can accept your application it must be satisfied that you are an 'eligible investor' and/or 'eligible person' as defined by the Financial Markets Conduct Act 2013. 
US Securities Laws:- The investment products described within this document do not constitute an offer of securities to the public or an advertisement for any such public offer in the United States nor in any other country.
Before the company (Estero LLC) can accept your application it must be satisfied that you are an 'accredited investor' in terms of the United States Securities Act of 1933 defined by 'Rule 501' of regulation D.
Bank Approval:- Whilst the loans we put in place are 'assumable', the bank nevertheless needs to approve our investors (ie being the person who will assume the loan). We therefore cannot finalize or enter a formal Investment Agreement with an investor until we are confident they will be loan approved.