DEFINITIONS
ePIL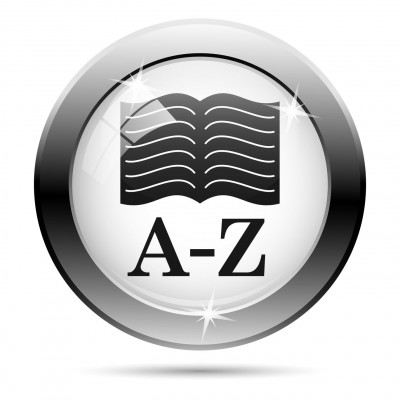 Abbreviation to mean estero Property Investments Limited (ePIL) and/or estero LLC (our US registered company)
US LLC
United States Limited Liability Company and estero LLC is a US-registered Limited Liability Company.
Net Income
Calculated as total annual rents received from the property(s) less estimated annualised deductions (as applicable) for property taxes/rates, property insurance, maintenance, property management fees, vacancies, mortgage principal & interest and total annual direct expenses. Net Income excludes any deductions for income tax, bridging finance and indirect business expenses (eg, travel, legal, accounting, etc).
see sample calculations here
ROI – return on investment
Also known as a return on equity, calculated as 'Net Income' divided by the Investor's equity, ie, the amount the Investor paid for the property(s) excluding borrowings and any financing costs. Investors should therefore note, where applicable, that US borrowings are excluded from ROI calculations, but the ROI calculation allows for principal and interest loan payments (see definition for 'Net Income'). Any allowance for future capital gain is also excluded from all ROI calculations.
see ROI calculations here
Investment Agreement
The document signed by both the Investor and ePIL that defines, amongst other things, the Investment Amount, ROI, corporate structure, ePIL's duties and responsibilities, property types, timesframes, penalties and the like.
Investment Amount
The total cash, excluding bridging finance, paid by the Investor under the Investment Agreement or in the case of a direct purchase of property from ePIL, for the US property.
LTV
An abbreviation commonly used by banks and building societies to represent the ratio of the first mortgage lien as a percentage of the total appraised value of real property. For instance, if a someone borrows $130,000 to purchase a house worth $150,000, the LTV ratio is $130,000 to $150,000 or $130,000/$150,000, or 87%.
US finance
The facility referred to within this document is a 30-year US mortgage finance from a second-tier lender and is available to Investors to assist with the purchase of some US properties, and provides a means of increasing ROI through leverage. Although the facility is available long-term, Investors' attention is drawn to the possibility of refinancing after the second year with a primary money lender and increasing the ROI by many points, as the interest payable will generally be lower.

Brief details for the 2nd-tier, 30-year facility are:
• Product is described as a 30-year adjustable rate mortgage
• 3/1 arm – ie, fixed for 3 years, reviewed annually thereafter
• Non-recourse loan – the borrower may terminate the loan at any time with no penalties or fees
• The Lender may not terminate the loan, unless there has been a breach of the agreement
• LTV Loan to Value of up to 60% of appraised value
• Available to Foreign Nationals
Investors considering a Plan involving the US finance facility described here should request a copy of the latest Terms and Conditions for the facility and the interest rates applying at the time of their enquiry.
Location Assurance
As part of their decision-making process as to whether to grant a loan for a particular property, our contacts within the US loan facilities (particularly 2nd-tier) use very sophisticated algorithms and data-sampling techniques to check demographic information for the proposed location.
The location cross-checking referred to is much more sophisticated than most individuals could perform and samples data that historically is correlated with the performance of real estate, such as:
• Changes in population and population density of an area and/or city
• Housing characteristics including age, types of unit structure, value, appreciation, market variations in value
• Occupancy statistics for the area including percentage ownership, vacancy, housing stability
• Economic characteristics including per capita incomes and unemployment rates
• Social characteristics including property crime, violent crime, schools, commuting distance to local services
Title Insurance (Clear Title Guarantee)
The US uses a system of Title Insurance to guarantee the purchaser clear title to their property. This service is usually arranged by the closing attorney, and whilst it is not compulsory, Investors can note ePIL takes out and pays for title insurance on all its US property purchases.
Valuation on an 'Investment Basis'
Currently, much of the property in the US is valued on an Investment Basis and is calculated as estimated Net Income divided by the ROI that a typical Investor would expect from the property.
Valuation on a 'Sales Evidence Basis'
This method of valuation relies predominantly on comparable sales for other properties in the area. Using this technique in the US is currently not reliable, as the market is distorted by mortgagee sales.
A Door
This is a term used in the US to describe how many units are located at one address. For example a two-unit home would be called a duplex and would be referred to as two doors, as it collects two rents and has two separate families as occupants.
Maintenance sum (Maintenance Guarantee)
The Premium Investor Plans offer Investors 3 years' Maintenance protection across their entire portfolio. The Maintenance sum will be calculated as the aggregate number of doors x $500 x 3yrs - Alternatively the Maintenance Guarantee works this way; subject to certain conditions, ePIL will pay for any Maintenance costs in excess of the Maintenance sum, thereby ensuring the Investors income does not drop below the promised ROI because of excessive maintenance costs.
Vacancy sum (Rent Guarantee)
The Premium Investor Plans offer a 3-year 'Rental Guarantee' protecting against vacancies across the entire portfolio owned by a US LLC purchased by the Investor. The Vacancy Sum (relating to this Guarantee) will be calculated as the aggregate number of doors in the portfolio x 1 month's rent x 3yrs - works along similar lines to the Maintenance Sum, but protects against excessive vacancies
Casual Investor
An Investor who buys one or more properties that are owned by ePIL. More about a Casual Investor here
Premium Investor
An Investor who enters an agreement to buy a US LLC from ePIL with the LLC owning one or more properties. More about Premium Investors here
Disclaimers
Nothing on this website constitutes legal, tax, or financial advice. Prospective Investors should seek their own professional advice on the consequences of investing. No representation is made that any further information will be given, other than is required by law.
Furthermore, the information contained on this website is not comprehensive and is selective. This document does not contain all the information that a prospective Investor may require to evaluate a decision to invest and the risks associated with that investment. In making a decision to invest, prospective Investors must rely on their own examination of the information contained on this website, as well as all other information as they may consider relevant.