A worthwhile Investment

If you're hoping to gain some financial security in your future, the U.S is a good place to buy.
Although the market hasn't entirely recovered from the crash of 2007, the rainbow is starting to appear through the clouds. And for individuals interested in property investment, this is good news, because they can acquire property for a minimal price but have the opportu- nity to achieve maximum retum.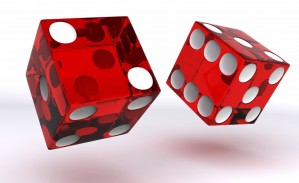 You might wonder why now is such a good time to invest? And why, in America? By doing so you're releasing some of the control you could have if you purchased a local property. You will be further removed from the property market and required to trust a third party to help manage your investment. You also have to abide by overseas laws and regulations, which you will need to team.
Fortunately the U.S. has some of the tightest property laws globally. That's not the only advantage though.
Look at the current state of the New Zealand dollar. With a currency that pres- ently has such high purchasing power, you can extend your money further than any other time in recent history. Also, while many factors affect exchange rates, currencies generally strengthen as economies do. Therefore, assuming you sell when the economy becomes strong again, you will be advertising when their dollar is higher, therefore netting you a greater return.
You can also find advantage in the rental market. Depending on the neighbour- hood, investors could net anywhere from 8-14% on rent alone. When selecting between areas, some buyers opt for a slightly lower rent yield, in favour of a greater potential capital growth in the upcoming years. While yields aren't every- thing, look at them against the Kiwi market Also consider population; with lend- ing so low, there are an exponentially high number of individuals seeking rentals.
Fortunately for you as well, Estero has already thoroughly investigated the cities in which they advertise and all are exhibiting good signs of recovery. In fact, much of the United States is starting to show that in general. lt is the world's larg- est economy and, regardless of its setbacks, it has overcome adversity in the past and will do so again in the future. Prices may be low now, but they won't stay that way forever. With signs of improvement on the rise, lending will surely start to increase again soon, driving up house prices. Therefore why not invest, when others cannot.
Diversify your portfolio by taking your property investment ventures to America. For a more detailed discussion, talk to us at Estero today.
Consider making your investment now. Talk to us at Estero today and find out how we can help